Mobilizing for June 10 - March for Liberation and Return!

The expansion of occupation in 1967 is certainly a significant and even standout event in the ever-growing list of Apartheid Israel's crimes. As a movement, it is appropriate for us to commemorate the 40th anniversary of this major invasion. However, we must always make clear that the military occupation that began in 1967 is in fact an expansion of the total occupation of historic Palestine which began in 1948. Even Apartheid Israel likely did not anticipate that its aggression in 1967 would win support for its initial injustice in 1948. But many groups and individuals working to support Palestine seem to suggest this effect by placing an emphasis on "40 years" rather than "59 years" of occupation. In many cases, this habit probably reflects nothing other than a lack of careful analysis, and comes about by mirroring what others say. But in some cases, this practice is intentional, whether it reflects outright support for a zionist state, or a defeatist belief that the Right to Return is not "practical" and should thus be left out of demands, or for "negotiation"...

Azmi Bishara and the Struggle in Palestine '48 by Charlotte Kates

On April 22, 2007, Azmi Bishara announced his resignation from the Knesset, the Zionist parliament. Bishara has long been a prominent voice of the Palestinian Arab community inside Palestine '48, a firm advocate of the Palestinian cause, and deeply engaged with the Arab movement. The representative of the Balad party, the National Democratic Assembly, he had repeatedly come under attack; however, this resignation indicated a new and changed situation - the pending entry of security charges against him, including charges of treason. These political charges, coming close in time to threats to ban the Islamic Movement within Palestine '48 and repression aimed at its leader, Sheikh Raed Salah, and the political imprisonment of Mohammad Kana'aneh, General Secretary of Abnaa el-Balad (the Sons of the Land movement), indicate a new drive against the Palestinian people within Palestine '48....

A Palestinian Visits Palestine...Impressions by Mohammad Awadallah

The Zionist propaganda that Palestine was a "land without people for a people without land" was an outright lie. There were millions of Palestinian Muslims, Jews and Christians living in Palestine before the state of "Israel' was created. It was not an empty piece of land like the Zionists claim it was. In Palestinian villages like Deir Yassin, and Beit Hanoun, large numbers of Palestinians were slaughtered by the Zionist forces. During the war of 1948, thousands of Palestinian civilians were slaughtered and nearly a million driven from their land and homes, becoming refugees in the West Bank, Gaza, Jordan, Syria and Lebanon, where, still, almost sixty years later, generations of Palestinian families still live....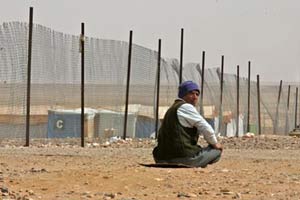 Palestinian Refugees in Iraq by Rafeef Ziadah

On the border between Iraq/Jordan and Iraq/Syria today live hundreds of Palestinian families who fled the US war to find themselves stranded in no-mans land. These families live in tents, in squalor, with little certainty or hope for the future, like their parents and grandparents did after their expulsion from their own homeland in the 1948 Nakba (catastrophe) by the Israelis. The Al-Hol, Al-Tanaf, Al-Ruweished and Al-Walid refugee camps in the Iraqi desert are examples of the on-going Nakba that Palestinian refugees face. The fate of the 34,000 Palestinian refugees who once lived in Iraq can be added to the many tragic stories of the US invasion and occupation of that country...

Boston Commemorates the Nakba: 59 Years of Genocide in Palestine by the New England Committee to Defend Palestine

For the past five years, Palestinians and their supporters have protested the "Boston Celebrates Israel" event held yearly by Zionists in Boston. As the crimes of "Israel" have been more exposed, it has become harder for Zionists to hold their celebration in the open. In the past five years, attendance for the celebration has dwindled from several thousand down to a few hundred people. This year, to avoid the political attention generated by holding their event in accessible public space, the organizers have moved the celebration out of Boston to Gillette stadium in the remote town of Foxboro, Massachusetts and renamed it "New England Celebrates Israel"...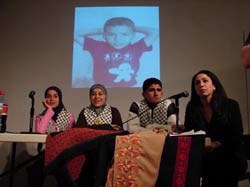 Picture Balata Youth Photography Tour Opens in New York City
The national tour of Picture Balata, a project designed to support photography and art by young people in the Balata refugee camp outside Nablus in Palestine's West Bank, launched on April 6, 2007 in New York City, at the Brecht Forum. Hosted in New York City by Al-Awda New York, the opening night for Picture Balata's photography exhibition and tour brought hundreds to the Brecht Forum to view the work of the young people who are part of the program, and to hear three young photographers from Balata speak about their experiences and their work....
TAKAFUL Family-to-Family Refugee Support Program Launched
Through Family Sponsorship, your family now has the unique opportunity to help alleviate the suffering of impoverished families in Gaza Strip, Palestine, and show solidarity to those who are impacted the most by the dire humanitarian crisis. Family sponsorship is a community development initiative that aims to change lives by delivering long-lasting, self-sustaining improvements to help lift generations out of poverty. Your sponsorship will empower parents and children caught in the cycle of poverty...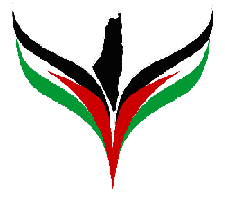 Palestinian Popular Conference Preparatory Meeting Scheduled for Chicago by the U.S. Popular Palestinian Conference network

We call upon Palestinians in the United States to join us on June 15- 17, 2007, in Chicago to participate in a preparatory meeting for the historic Popular Palestinian National Conference, Palestinians in the US: Reclaiming Our Voice, Asserting Our Narrative. The Conference is scheduled to take place in May of 2008, to coincide with the 60 Year Anniversary of Al Nakba...



Al-Awda to Convene in Garden Grove, May 25-27

The Fifth International Al-Awda Convention, "Uniting for the Return," will take place in Garden Grove, California, on May 25-27, 2007. This convention, the annual international gathering of Al-Awda, the Palestine Right to Return Coalition, will bring together Palestinian activists and their supporters from across North America and internationally, to build Al-Awda's organizing work and to strategize about building and supporting the right to return movement....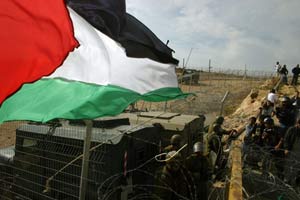 New Pressure to Relinquish Palestinian Rights by the Palestinian Grassroots Anti-Apartheid Wall Campaign

Palestinians in our homeland and the diaspora remember the 30th of May as Land Day. On this day in 1976, six Palestinians were killed and a hundred injured by Israeli forces as Palestinians went on strike against a massive land confiscation scheme in the Galilee. Land theft and colonization continues in the Galilee, Naqab and the West Bank until today. More than 30 years later, we will again be out on the streets and in the fields confronting the Occupation. Over 20 protests and demonstrations will unite the people in villages and cities across the West Bank in a week of continuous mobilization, while Palestinians on the other side of the Green Line will hold protests against the ongoing racism and colonization of their lands. But is the world willing to see our protests and the reality on the ground?

Criminalizing Solidarity: Sami al-Arian and the War of Terror by Charlotte Kates

Dr. Sami Al-Arian, Palestinian political prisoner, is held in a prison hospital, after a debilitating 60-day hunger strike seeking to draw the attention of the nation and the world to the injustice visited upon him, jailed for his commitment to justice and dignity for his homeland. This is not a scene from an Israeli jail, however, but from a U.S. prison in North Carolina. Al-Arian's hunger strike ended at the pleas of his family - yet without justice for Al-Arian, whose imprisonment is part and parcel of a U.S. government policy of targeting Palestinian activists, as well as the broader Arab, Muslim and South Asian communities, in an internal "war of terror" whose policies run parallel to that being waged abroad...

A Historical View: Zionism and Africa by Gora Ebrahim

President Mobuto Sese Seko of Zaire is reported (International Herald Tribune 4-12-81) to have said that his government was prepared to review diplomatic relations with Israel. He claimed in the report that Zaire "broke ties with Israel in 1973 in a show of support for Egypt and its lost territories," but now that the last of occupied Egyptian territory is scheduled to be returned in April 1982, the resumption of relations would not be a "difficult problem." However, whilst saying all this President Mobuto made an important proviso, namely that Zaire "will take no action (to restore diplomatic relations) until other Black African nations take a stand"...



Palestinian Filmmaker Visits NY/NJ by Nancy Olszewski

An outstanding Palestinian actor and filmmaker, Mohammad Bakri, visited the New York/New Jersey area from March 8-10, 2007, visiting New Jersey on March 8, and New York on March 9 and 10...

Palestinian Flag Flies at Rutgers University

On March 9, 2007, Palestinian students and their supporters at Rutgers University-Newark celebrated a victory with "Palestine Celebrated," an event that drew a large crowd to the Multi-Purpose Room at Rutgers-Newark, marking the addition of the Palestinian flag to the numerous flags adorning the ceiling of the room....

Toronto: Reisman's Support for Israeli Apartheid Confronted

On Thursday May 10, activists from the Coalition Against Israeli Apartheid confronted Heather Reisman, majority owner of Chapters and Indigo bookstores at a book signing for Ralph Nader's new book, The Seventeen Traditions.....

Land Day Marked in New Jersey

On March 31, 2007, New Jersey Solidarity - Activists for the Liberation of Palestine marked the Day of the Land with a teach-in and forum on the Palestinian struggle. The Day of the Land commemorates a 1976 general strike and demonstration by Palestinians inside Palestine '48...

Political Prisoner Resource Center Launched

On April 17, 2007, Palestinian Prisoners' Day, New Jersey Solidarity - Activists for the Liberation of Palestine announced its new Political Prisoner Resource Center. The resource center, available online at newjerseysolidarity.org, includes factsheets, posters, flyers, and other materials....

Bishara Support Event Draws Crowd at NYU

An "Evening of Solidarity with Azmi Bishara," sponsored by twelve organizations in the New York/New Jersey area, drew a standing-room only crowd to the auditorium at the King Juan Carlos Center at New York University on May 3, 2007...
---
Al-Awda is published monthly by New Jersey Solidarity-Activists for the Liberation of Palestine. We welcome submissions, letters to the editor, cultural works, and other proposals for publication.
Contact us:
Al-Awda Newspaper
(973) 954-2521
info@newjerseysolidarity.org
http://www.newjerseysolidarity.org
New Jersey Solidarity
344 Grove Street, Suite 131
Jersey City, NJ 07302
Our editorial collective is responsible for editing, laying out and developing this publication. We are open to new members who are in accord with the mission and principles of this newspaper.
Please contact us about your upcoming events and activities of interest to readers of this publication.
Please contact us for advertising rates and information, or for material on becoming a distributor.